Foam Milling and Processing
There are three things to consider when planning foam cutting for

optimal

protection and eas

e of

access:

Foam type – in most

cases,

foam is defined by

its

specific gravity measurement (which can directly affect

its

stiffness and mechanical properties). The type of

foam

will be chosen usually by the weight

of the object incased, what it's made of, and frequency of use.

Defining the

parameters

of process – proper and efficient planning of the milling process is critical in order to achieve the desired results and quality.
Surface lamination – additional considerations depend on the sensitivity of the incased object, corrosion

risks

,

objects sensitive to static charge

,

contamination risks by dust, as well as adjustments to clean rooms and such. The appropriate protection can be achieved by an external protective

layer.
We offer an experienced and knowledgeable engineering department with extensive experience in material and computer imaging that accompany our customers on every step of the way.
Custom Made Milled Foam For Work Tools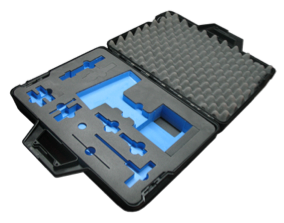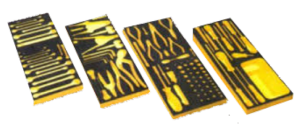 Medical supplies milling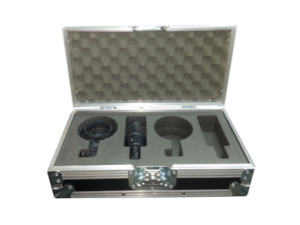 Audio equipment milling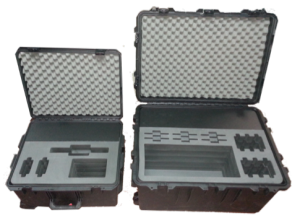 Charger packages

milling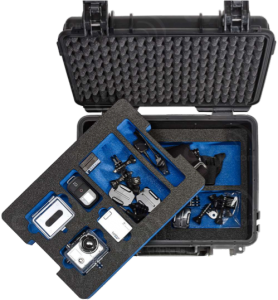 Photography equipment milling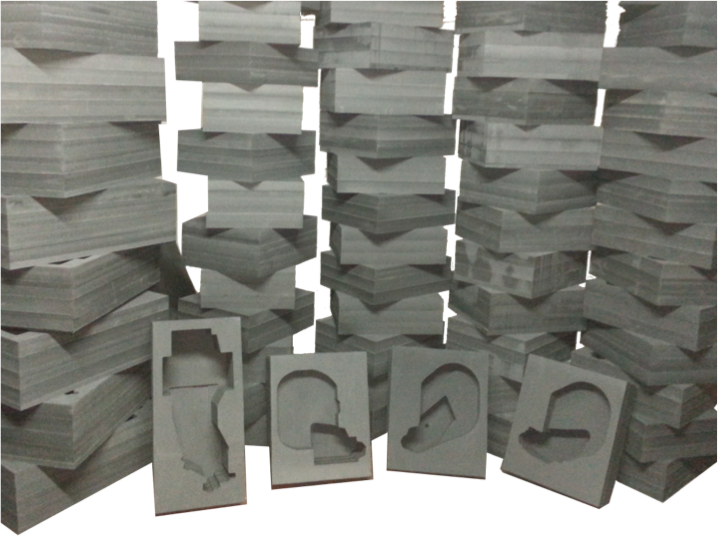 Foam for big components
Foam Coating
When the need arises, different kinds of coats can be applied in order to achieve different surface properties. This need usually arises from clean room requirements, although it can also help create more esthetic foam, and in some cases protect and even prolong the foam's life.
We offer many lamination options according to the objects specifications and client needs. With our knowledge and engineering experience with plastic material, different glue and coating, we can develop and manufacture coating by demand in in varied colorations.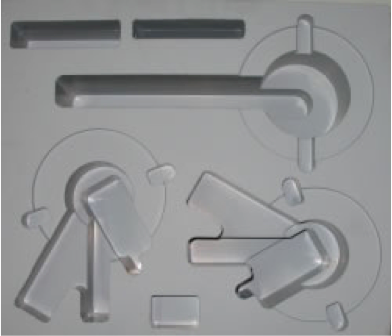 Elastic polymeric coating layer fit for clean rooms.