Heavy Duty UAV cases

An integrated case with an inner welded aluminum frame, plastic panel casing and milled foam, cut specifically to the UAV parts exact size.
Optimal deployment of various pieces in a case

Allow our engineering department to plan and fit the optimal manner to fit all the pieces in your case, maximizing space utilization, with optimal protection. Over the years we have accumulated extensive and diverse experience in planning and milling every kind of foam. Combining the right materials, designs and execution, we will create the perfect case fitting all your needs.
Entertainment related packaging and solutions
The entertainment business has gone through major changes in the past few years. We keep close tabs on changes and current trends. Understanding very well that our customers are looking for mobility, comfort and quality, we are on a constant quest for more advanced materials and manufacturing methods to produce simpler and lighter products.
Drone Case

A waterproof plastic case with specialized foam for personalized design and division of space within the case.
Dividable Foam

Specialized foam for personalized design and division of space within the case.
Packaging Solutions
design and production of packages of all kinds
Foam milling services
design and foam milling for different elements, designed for carrying cases etc.
Mobility solutions
Mobility and transit solutions
Modularization
Modularization solutions
Consultation
Consultation and design services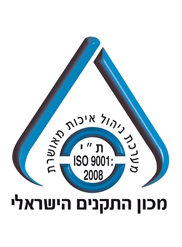 Moving cases has been tested and screened by the standard institute of Israel and qualifies for the Israeli standard as well as the international standard ISO 9001:2008.